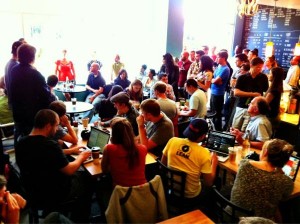 I'd like to invite the USC Computer Science department to attend Greenville's hackathon, Recs Hack Day, this April. My company, Relify, is hosting the hackathon to bring together the tech community, and we'd love to have attendance from USC students. The goal of the event is for creatives and builders to collaborate to build cool apps and solve real problems. It will also be a chance for students to network with the tech and business community.
The event is free and will include prizes for winning hacks, food/drinks and a lot of fun.
All info can be found on the Recs Hack Day website: recshackday.com.
Cheers,
Andria Trivisonno
Co-Founder, Relify.com
andria@relify.com
310.622.3812