Last Meeting: July 27, 2023.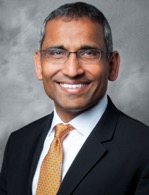 Venkata B. Achanti, Ph.D., Director, Head of Cloud Business Strategy & Operations, Capgemini.
Dr. Venkata Achanti is a Practice Director in Capgemini's North America Cloud Growth Platform. As a head of business strategy & operations, Venkata is responsible for Capgemini's efforts to expand their footprint in Columbia, SC. Venkata championed buildout of an Advanced Technology Development Center (ATDC) in Columbia where his team is focused on creating a work force of the future. Through his industry expertise and executive leadership skills, Venkata is excited to introduce Capgemini's innovation with Cloud, Artificial Intelligence, Machine Learning, Digital Manufacturing, IOT, intelligent automation and cybersecurity areas into Columbia community and help students from the Universities and professionals from the locality and nearby military bases to choose Capgemini as a destination for employment. With over 21 years of experience, Venkata specializes in building collaborative teams, developing digital business solutions, delivering enterprise-wide business and IT capabilities, and adding value to the customers through technology transformations. Venkata showcases his adaptable aptitude and expansive learning ability through relentless focus in technology delivery, IT strategy, data analytics, solution architecture, governance, business development, and building CXO relationships. Over the years, he has worked with customers extensively in telecom, cable, media and entertainment and high tech industries. Venkata holds a Ph.D. in Mineral Engineering from West Virginia University and M.Tech. in Mining Engineering from Indian Institute of Technology, Kharagpur, India. Venkata received his B.Tech. in Mining Engineering from Osmania University, India. Venkata lives with his wife, Anne, and two child children, Maxwell and Irene, in Alpharetta, GA.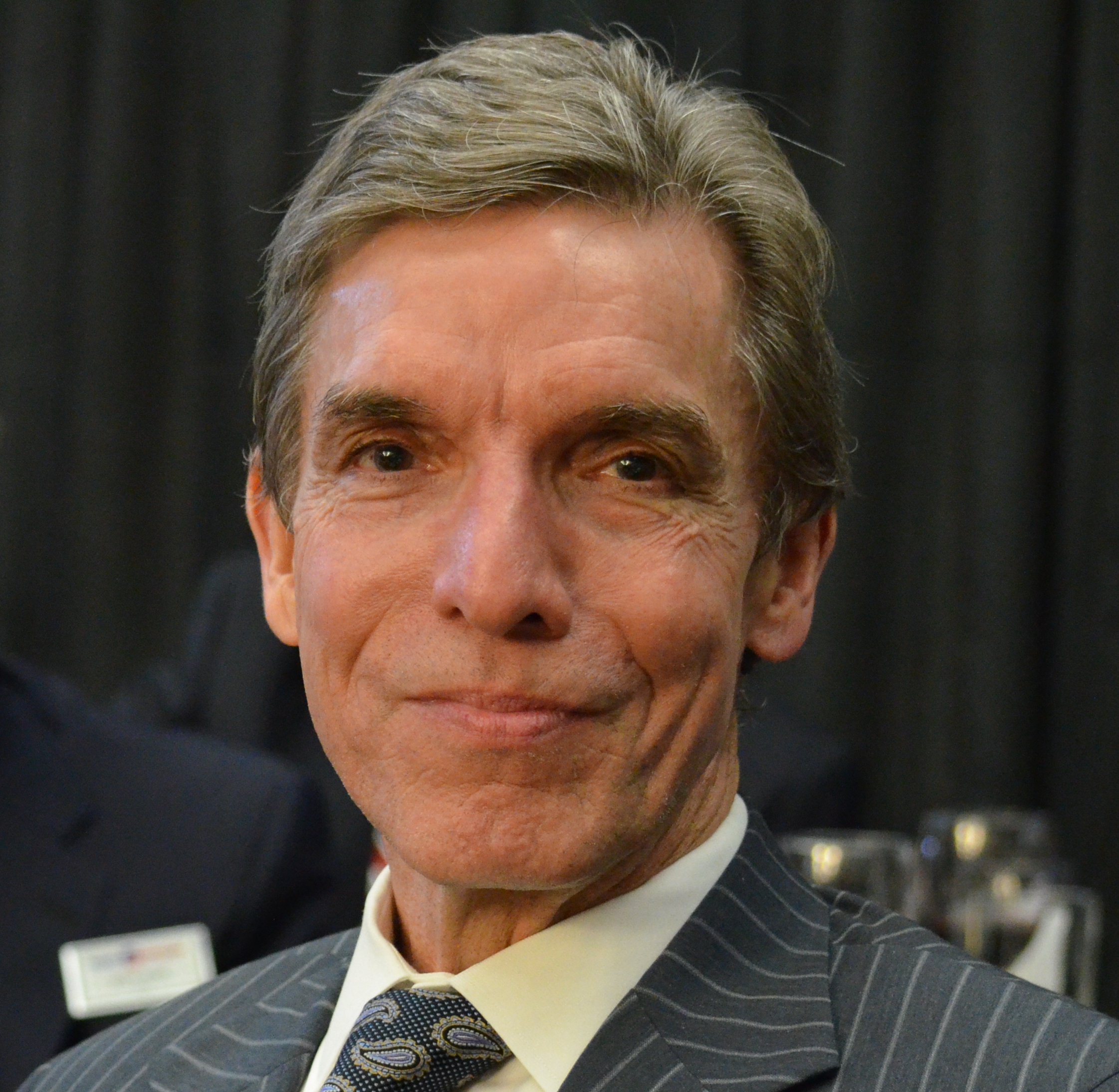 Terry Floyd, TM Floyd & Company.
Terry M. Floyd is the Managing Partner of TM Floyd & Company (TMF), an information technology services firm that Terry founded in 1976. With previous experience as a software engineer working for aerospace and telecom companies, Terry understands the IT industry from the perspectives of an executive and an IT consultant. Much of TMF's business is focused on providing IT services to healthcare payers. This industry-specific focus has led to the development of a portfolio of strategic consulting services. TMF's service offerings range from IT strategic planning and system implementation and integration to regulation implementation and compliance. TMF currently has a team of experienced healthcare consultants dedicated to helping payers respond to federal regulatory issues, including HIPAA 5010 and ICD-10. TMF's success throughout its nearly 35-year history is a testament to Terry's business drive and his ability to keep TMF agile enough to quickly respond to changes impacting IT and to translate that quick response into an ability to keep TMF's clients ahead of the curve.
Christopher Gintz is the Industrial Advisory Board Secretary of the University of South Carolina College of Engineering and Computer Science having served for over 25 years. He first graduated from USC in 1972 and received his Bachelor of Science in Computer Science degree in 1979. He has over forty years industrial technology development, engineering and product development experience gained at Honeywell, Texas Instruments and was employee (#8) at Compaq Computer where he was responsible for technology development. He holds the patent and is the inventor of the notebook computer. He also holds numerous patents in the fields of nanotechnology and sophisticated digital measuring instruments.    His most recent scientific and engineering interest is in the creation of an accurate instrument marrying the development of a rotational microwave spectrometer with digital computer technology using breath analysis samples to accurately measure a person's hydration level, an important indicator of human health and wellness. He also has worked extensively on the development of high energy density battery technology that does not explode or catch fire. In addition to his professional interests he is active in the scientific community as a Science Fair organizer and judged local, regional, state and the international science fairs. For the past three years he judged the Research and Development Magazine's top research awards. He is also interested in athletics and has served as both a Dixie Youth Baseball regular season and all-star umpire and manager. He is heard (but not seen) as the Voice of the Hilton Head Prep Baseball and Football Fighting Dolphins teams for over 21 years having called over 400 games. He resides in Hilton Head where he and his wife raised two children.
Jeremy Greenberger Software Engineer Manager
Jeremy Greenberger is a Software Engineering Manager at a worldwide technology organization where he leverages his extensive expertise in the software industry to lead innovative projects. Graduating with distinction from the University of South Carolina in 2014, Mr. Greenberger earned a Bachelor of Science degree in Computer Science, showcasing his early dedication to the field.  
Mr. Greenberger achieved the remarkable distinction of becoming the youngest Master Inventor at IBM, amassing an astounding portfolio of over 180 patent filings by the age of 25. His groundbreaking inventions span a wide array of industries, from e-commerce and social media to augmented and virtual reality, as well as user interface design.  
Recognizing his exceptional accomplishments, the College of Engineering and Computing at The University of South Carolina honored Mr. Greenberger with the prestigious Young Alumni Award. Building on his academic success, Mr. Greenberger pursued a Master's degree in Software Management at Carnegie Mellon University, solidifying his commitment to advancing the technology landscape.  
Residing in Scottsdale, Arizona, Mr. Greenberger continues to shape the future of technology through his visionary leadership and relentless pursuit of innovation. His commitment to pushing the boundaries of what's possible in the digital realm exemplifies his dedication to the ever-evolving world of software engineering.

Aubrey Hawes, Senior Director - Sales Consulting, Oracle Financial Services Global Business Unit
Aubrey is a Senior Director in Oracle's Financial Services Global Business Unit focusing on the Oracle Banking Platform solution. In this position he is responsible for Sales Consulting of the Oracle Banking solutions, a modern banking platform solution delivering capability for originations, collections, relationship pricing and product processors. He has over 20 years of experience working with global financial services companies including National Australia Bank, Northern Trust, China Trust Commercial Bank, CIBC and many others. Previously he worked for IBM, Eontec and Siebel in various software development, project management, product management and marketing roles. He is on several fintech boards in Charlotte: Carolina Fintech Hub and Finsiders. He a holds a Bachelors of Science in Computer Science from the University of South Carolina and a Master's Certificate in Project Management from George Washington University. He lives with his wife and 3 boys in Charlotte, NC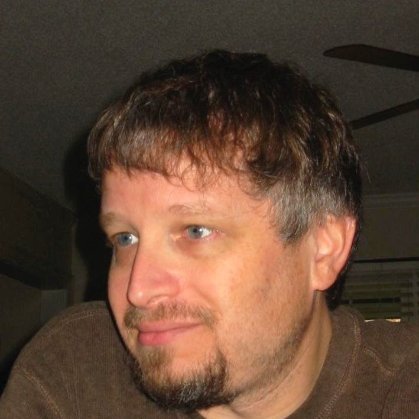 Jerrold Heyman. Panzura LLC.
Jerrold Heyman is a Sr Software Engineer with Panzura, LLC. He is a member of the CloudFS development team, focusing on infrastructure updates and technical backlog - with an emphasis on system software and Samba support.    
His 37 year professional career has seen him employed by both large public companies (IBM and Dell) and small pre-IPO companies (Edgybees and Panzura LLC) where he has applied his knowledge and experience in the areas of product development, product testing, research and development projects, High Performance Computing (HPC), and software construction.    
Jerrold is a 1983 USC graduate in Computer Science, earned a Master's in Computer Science from Texas A&M University (1985), and his Ph.D. in Computer Science from Kennedy-Western University (2002). Jerrold was an Adjunct Faculty member in the Dept of Computer Science at St. Edward's University (Austin, TX) 1989-1996.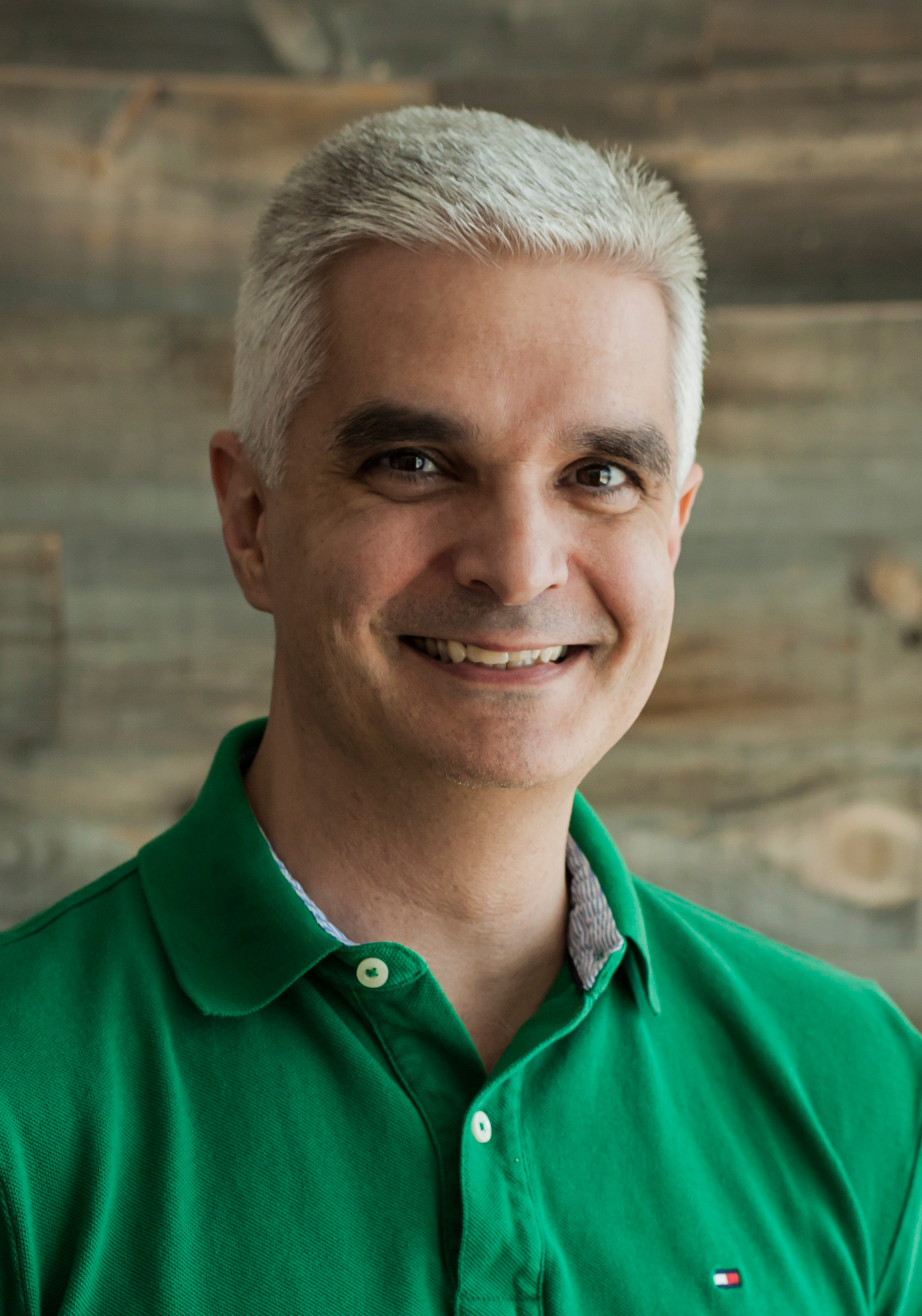 Chris King, Interactive Data Visualization
Chris King, a native of Lexington, South Carolina, co-founded Interactive Data Visualization, Inc. (IDV) in 2000.     In 2002, IDV released a 3D virtual vegetation software system brand named SpeedTree. Over the next several years, SpeedTree became the premier software in its space, ultimately emerging as a favorite of video game developers around the world. Over 1,000 game titles have used SpeedTree including The Witcher 3: Wild Hunt, Bungie's Destiny, the Batman: Arkham series, Assassin's Creed: Unity, Grand Theft Auto IV, and Elder Scrolls IV: Oblivion. In 2009, SpeedTree branched out into the cinematic visual effects industry. The first to adopt it was Industrial Light and Magic for their work on the film Avatar. Since then, more than 80 films have used SpeedTree including the new Star Wars films, Jurassic World, the Avengers series, Alien: Covenant and Star Trek Into Darkness. Uses in television productions include Game of Thrones, Agents of S.H.I.E.L.D, Silicon Valley, and The Man in the High Castle. In 2015, Chris's work on SpeedTree Cinema earned him both a Scientific and Technical Academy Award and an Engineering Emmy. Chris received both his bachelor's and master's degrees in computer engineering from the University of South Carolina. Chris lives in Lexington with his wife, Lisa, and two children, James and Kathryn.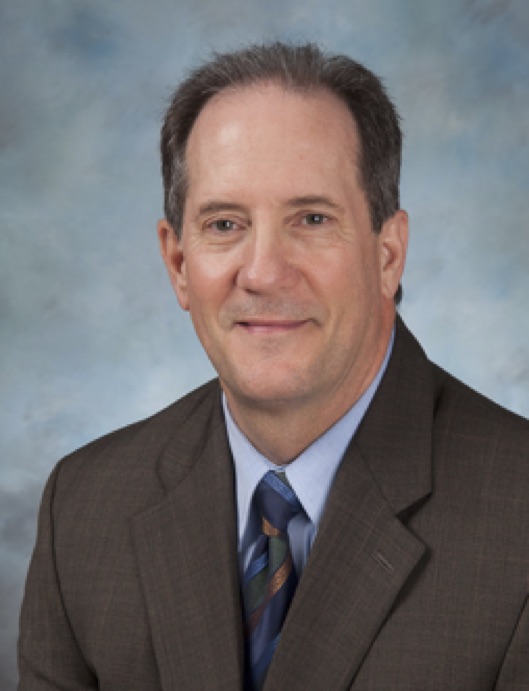 Steve Lariviere, SPAWAR
Mr. Steve Lariviere serves as the 4.7 Production, Quality and Manufacturing Local Competency Lead (November 2016 to present). Steve stood up a Production, Quality Systems Engineering and Manufacturing Competency to focus on processes and tools related to Production, Quality and Manufacturing (PQM). PQM includes Corporate Production, Depot, Manufacturing, Re-engineering Lab, Quality Engineering and On-Demand Manufacturing to include both 3D Additive manufacturing and Subtractive manufacturing utilizing the Command's Machine Shops. Prior to his assignment as the 4.7 PQM Lead, Steve served as the 5.0 Tier Two (5.1)/(5.2) Industrial Engineering and Integration Competency Lead for Space and Naval Warfare Systems Center Command (SSC) Atlantic from March 2013 to November 2016. He Managed 484 personnel. Technical Areas of expertise include: Industrial Integration, Application, and Infrastructure Engineering, Systems Engineering, Systems of Systems Engineering, Systems Architecture and Platform Engineering and Integration which include Surface, Sub-Surface, Vehicle and Mobile Platforms, Aviation, Command Centers and Centers of Operations the Local Lead for the 5.1/5.2 Competency. The 5.2 Competency provides System-of-Systems (SoS) engineering and integration of systems and services at the platform (ships, subs, air or shore site) and cross-platform level. Specific Competency functions include SoS Design, Platform Design and Platform Integration. Throughout his SPAWAR career, Steve has held multiple technical and managerial positions - each with steadily increasing authority and responsibility within the 5.0 Engineering Competency and SPAWARSYSCEN Atlantic. Prior to his 5.1/5.2 role, Steve served as the Deputy for the 5.0 Engineering Department (July 2010 – March 2013), Steve was the 5.8 Information Assurance, Cyber Defense and Cyber Security Systems Competency Lead (July 2005 – July 2010). He began his federal career at SPAWARSYSCEN Atlantic in 2003 as a Senior Industrial Engineer, assigned to Corporate Operations. Throughout his tenure, Steve has served as a change agent for the Command and Team SPAWAR. He was one of the two key drivers in the establishment of Corporate Production as a Command concept; was the lead government personnel in the ISO 9001:2000 SPAWARSYSCEN Atlantic Command Certification and was responsible for the establishment of the Lean Six Sigma Program for Team SPAWAR. Steve is a certified Six Sigma Master Black Belt; was our first SPAWAR Lean Six Sigma Deployment Champion and was selected as a 2007 Malcolm Baldridge Award Auditor. Mr. Lariviere holds a Bachelor's of Science Degree from the University of the State of New York, a Master's Degree in Business Administration from the Charleston Southern University, a Master's of Science Degree in Environmental Engineering and a Master's of Science Degree in Systems Engineering. He is a retired Naval Submarine Engineering Officer.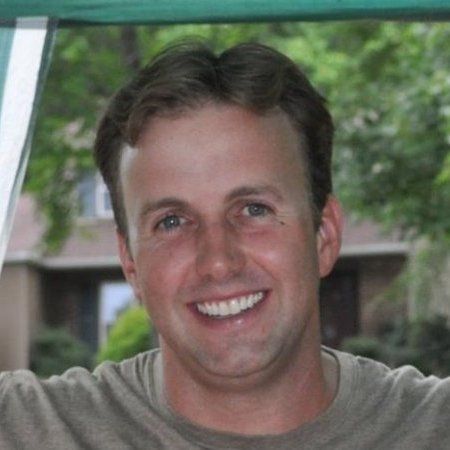 Stephen Leicht, Entrepreneur and Philanthropist.
Mr. Leicht is a Co-Founder and Board Member of UberResearch GmbH in Cologne, Germany, a software company for Research Funders. He is a Board Member and Chief Operating Officer of the parent company Digital Science Research Solutions Limited, in London - which provides data and software to research intensive institutions and corporations. He is a Co-Founder and Director of 52inc, a mobile development leader based in South Carolina where he previously served as Interim CEO. In 2010, Mr. Leicht lead the sale of Collexis Holdings Inc., a semantic software business, to the Dutch conglomerate Reed Elsevier. Mr. Leicht acted as Chief Operating Officer and Co-Founder of the Collexis Business, as well as a Board Director and Chairman of Collexis BV in Geldermalsen Netherlands and founder and board member of Collexis Chile in Santiago, Chile. Prior to his role at Collexis, Mr. Leicht spent several years in management and executive roles with IBM. Prior to IBM, Mr. Leicht founded, ran, and sold International Telecommunication Distributors, Inc, a telecom distribution company. Mr. Leicht has a Bachelors Degree in Business from Bucknell University and an MBA from The Pennsylvania State University where he was the President of his class. Mr. Leicht is a Board member and advisor to several companies and non-profit groups, and he is a regular speaker on Semantic Technologies, Artificial Intelligence, and the role of Social Media. He lives with his wife and two children in Lexington, SC.
Tim Murphy, Duke Energy Corporation
Tim Murphy is an engineer with Duke Energy in Charlotte, NC where he has worked for over 34 years. He has held various positions in engineering, regulated and non-regulated generation and information technology responsible for numerous computer application teams. He is currently IT Manager for data acquisition and historian systems. Tim holds a BSEE, MSEE, and MBA from the University of South Carolina and is a licensed professional engineer in North and South Carolina.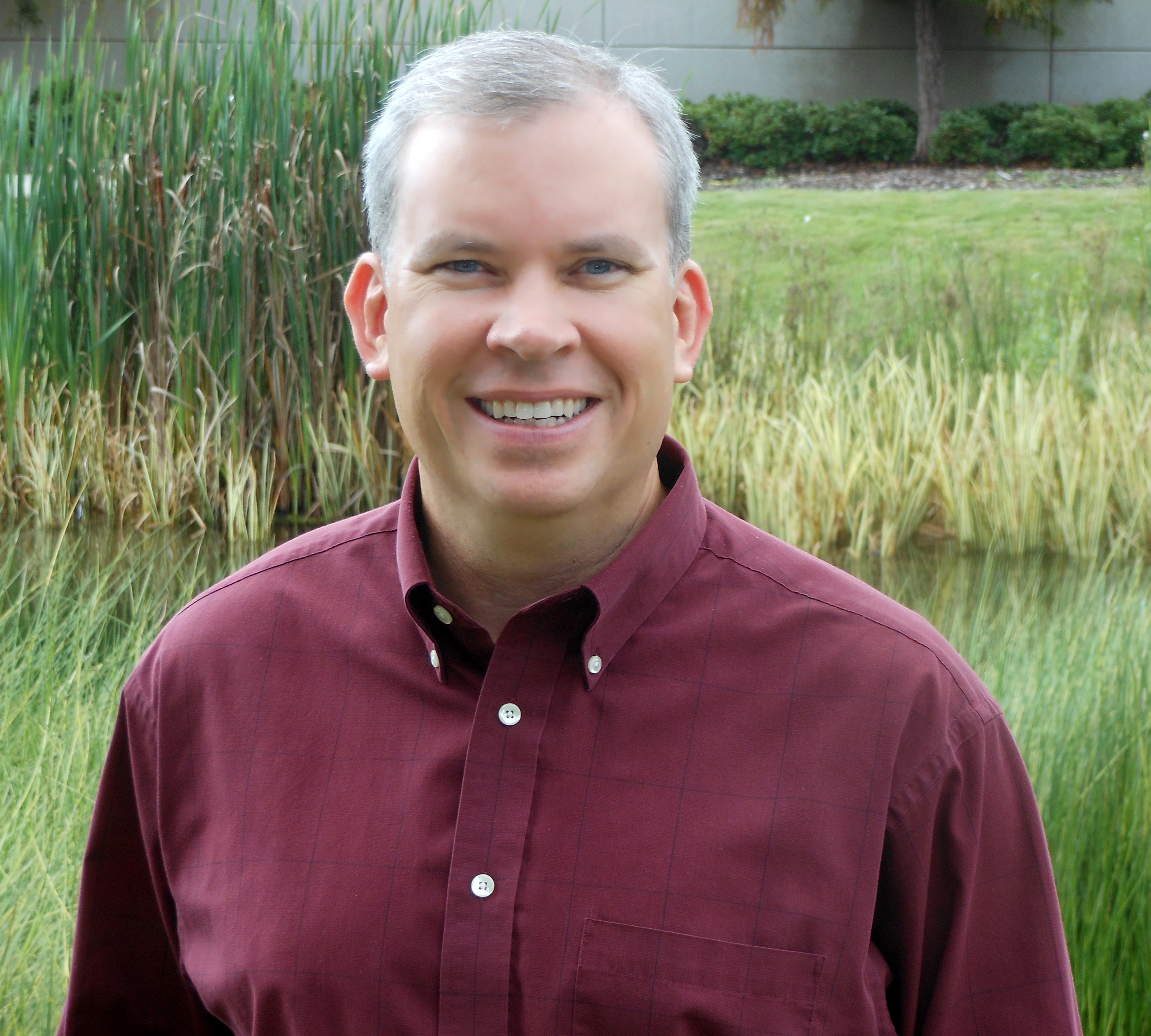 Chris Pierson, SCANA Corporation
Christopher Pierson, IT Manager at SCANA Corporation, is the current President of the Industrial Advisory Board of the University of South Carolina College of Engineering and Computer Science. Chris has more than 28 years of combined military and civilian technology leadership in the IT industry including applications development, infrastructure support, project management, data analytics, operational technology support and technical management. He has participated in and led large system implementations in a variety of military and utility related applications. Chris is also a part of SCANA's educational and recruiting outreach program and works with universities and high schools to promote the IT industry among students and teachers. He has been a member of the IAB since 2000. Chris holds a BS and MBA from the University of South Carolina.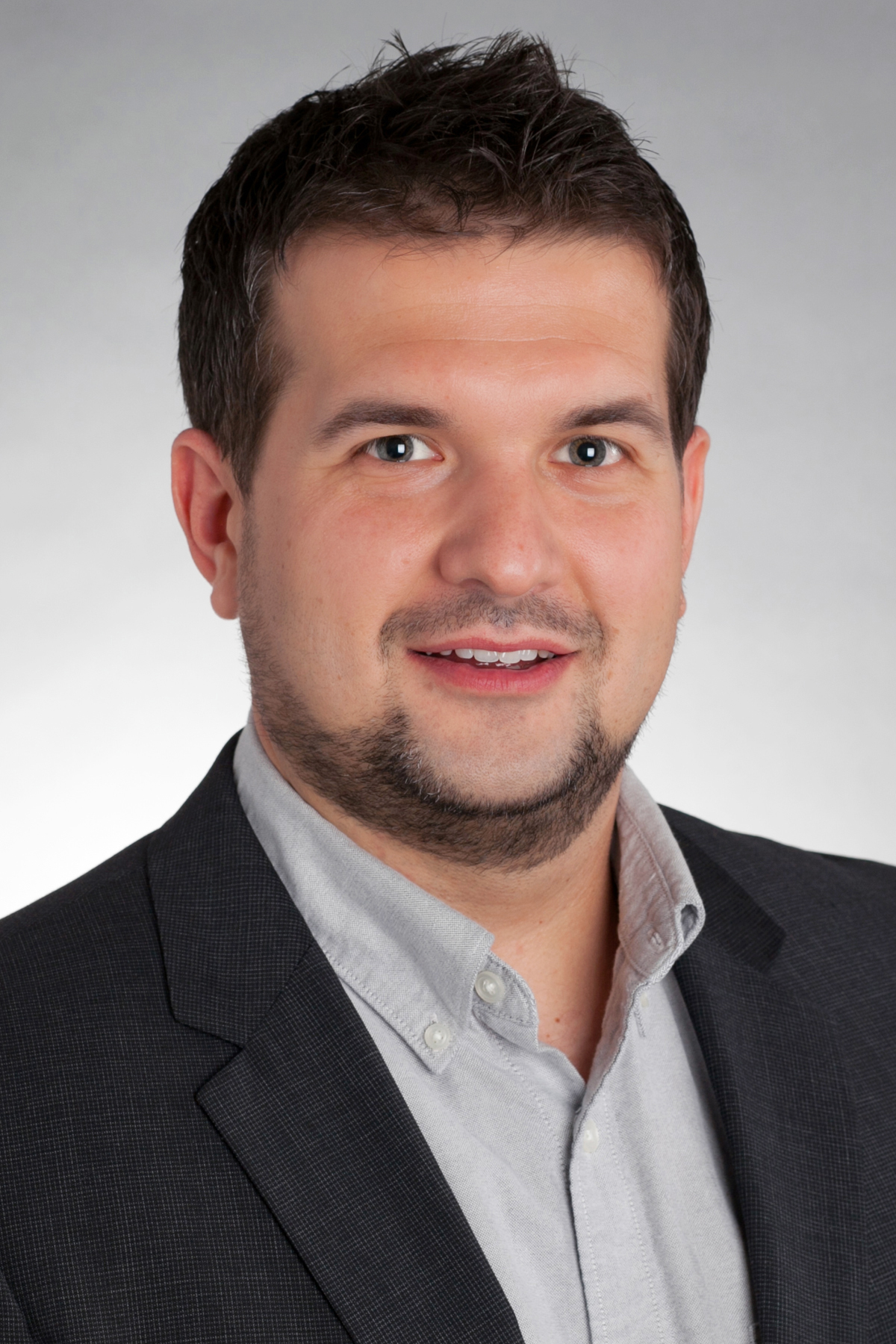 Sergey A. Razin, Ph.D. CTO of Swampfox Technologies Inc.
A noted authority in advanced analytics and machine learning, Sergey pioneered and hold patents in the application of these technologies in the areas of IT security, media, and speech recognition. Previously, he served as the CTO of SIOS where he pioneered products in AIOps space, EMC CTO office where he drove initiations in areas of network protocols, cloud and storage management, metrics, and analytics. Sergey has also served as Principal Investigator (PI), leader in research, development and architecture in areas of big data analytics, speech recognition, telephony, and networking. Sergey is a professor of AI and Entrepreneurial Engineering as well as Industry Advisory board member at the University of South Carolina. Sergey holds a Ph.D. in computer science from the Moscow State Scientific Center of Informatics. He also holds a BS in computer science from the University of South Carolina.