Are you a skilled and motivated student looking to make a real impact in the field of auditory neuroscience and cochlear implants? The Translational Auditory Neuroscience Lab at the University of South Carolina's Department of Communication Sciences and Disorders is seeking a dedicated student research assistant to contribute to our cutting-edge research project.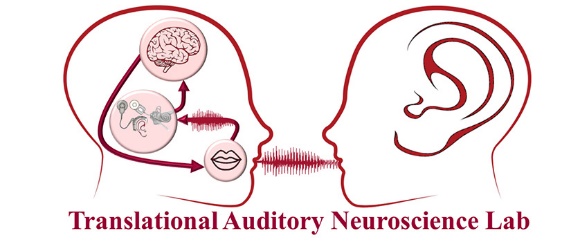 Position Overview:
In this role, you will be a vital part of our research team, focusing on innovative applied research in auditory neuroscience and cochlear implants. Our project aims to develop advanced diagnostic tools and treatment strategies for patients with hearing loss, particularly those who receive cochlear implants. The cochlear implant device is the most successful neural prosthesis thus far which provides individuals with severe to profound hearing loss with the ability to access sound and speech. It facilitates the development of speech and language skills, transforming the lives of cochlear implant recipients. As a student research assistant, you will actively participate in achieving project milestones, gaining hands-on investigative experience, and receiving mentorship. This flexible 10-hour per week position accommodates your school schedule and offers competitive compensation.
Qualifications:
We are looking for candidates with the following qualifications:
Full proficiency in Matlab programming for GUI development
Strong academic background with a GPA > 3.5, preferably in a master's program
Exceptional problem-solving and critical-thinking skills
Excellent communication and teamwork abilities
Skills You Will Develop:
As a student research assistant, you will acquire valuable skills in:
Advanced signal processing and machine learning algorithms for cochlear implant applications
Cochlear implant speech processing techniques and signal transmission optimization
Cortical recording using functional near-infrared spectroscopy (fNIRS) neuroimaging technique
Computer-based auditory diagnostic and auditory rehabilitation tools
Machine learning applications for effective transmission of acoustic patterns through cochlear implant devices
Psychophysics paradigms for hearing assessment
Lab Environment Setup: Assist in configuring the research environment, optimizing software tools, and ensuring efficient utilization of hardware resources.
Research Collaboration: Collaborate with project team members, audiologists, and speech-language pathologists to achieve project milestones and objectives.
Benefits:
By joining our team, you will enjoy:
Competitive compensation based on your experience and skills
Mentorship from experts in the field
Opportunities to present your research at scientific conferences or publish manuscripts
To apply, please send your resume and/or a statement of interest to Dr. Meisam Arjmandi at meisam@mailbox.sc.edu.