Friday, September 21, 2018 -

11:00am

to

12:00pm
Storey Innovation Center (Room 2277)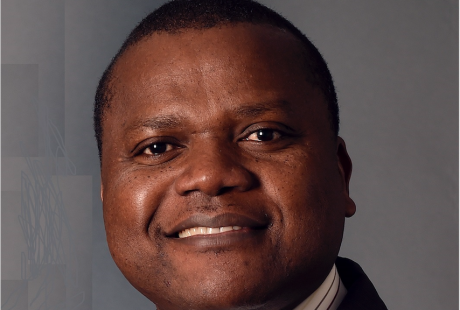 Abstract: Cybersecurity is becoming one of the challenging problems in the connected world because of heterogeneity of networked systems and scale and complexity of cyberspace. Cyber- attacks are not only increasing in terms of numbers but also getting more sophisticated. Cyber- defense for prevention, detection and response to cyber-attacks is an on-going challenge that needs efforts to protect critical infrastructures and private information. Complexity and scale of cyberspace and heterogeneity of networked systems make cybersecurity even more challenging. Almost all organizations are vulnerable to (similar or same) cyber-attacks where information sharing could help prevent future cyber-attacks
This talk presents and evaluates an information sharing framework for cybersecurity with the goal of protecting confidential information and networked infrastructures from future cyber- attacks. The proposed framework leverages the blockchain concept where multiple organizations/agencies participate for information sharing (without violating their privacy) to secure and monitor their cyberspaces. This blockchain based framework is to constantly collect high resolution cyber-attack information across organizational boundaries of which the organizations have no specific knowledge or control over any other organizations' data or damage caused by cyber-attacks.
Bio:
Laurent L. Njilla received his B.S. in Computer Science from the University of Yaoundé 1 in Cameroon, the M.S. in Computer Engineering from the University of Central Florida (UCF) in 2005 and Ph.D. in Electrical Engineering from Florida International University (FIU) in 2015. He joined the Cyber Assurance Branch of the U.S. Air Force Research Laboratory (AFRL), Rome, New York, as a Research Electronics Engineer in 2015. Prior to joining the AFRL, he was a Senior Systems Analyst in the industry sector for more than 10 years. He is responsible for conducting basic research in the areas of hardware design, game theory applied to cyber security and cyber survivability, hardware Security, online social network, cyber threat information sharing, category theory, and blockchain technology. He is the Program Manager for the Cyber Security Center of Excellence (CoE) for the HBCU/MI and the Disruptive Information Technology Program at AFRL/RI. Dr. Njilla's research has resulted in more than 50 peer-reviewed journal and conference papers and multiple awards including Air Force Notable Achievement Awards, the 2015 FIU World Ahead Graduate award and etc. He is a reviewer of multiple journals and serves on the technical program committees of several international conferences. He is a member of the National Society of Black Engineer (NSBE).
Please see http://www.cse.sc.edu/colloquia for further information on colloquia in the Department of Computer Science and Engineering.