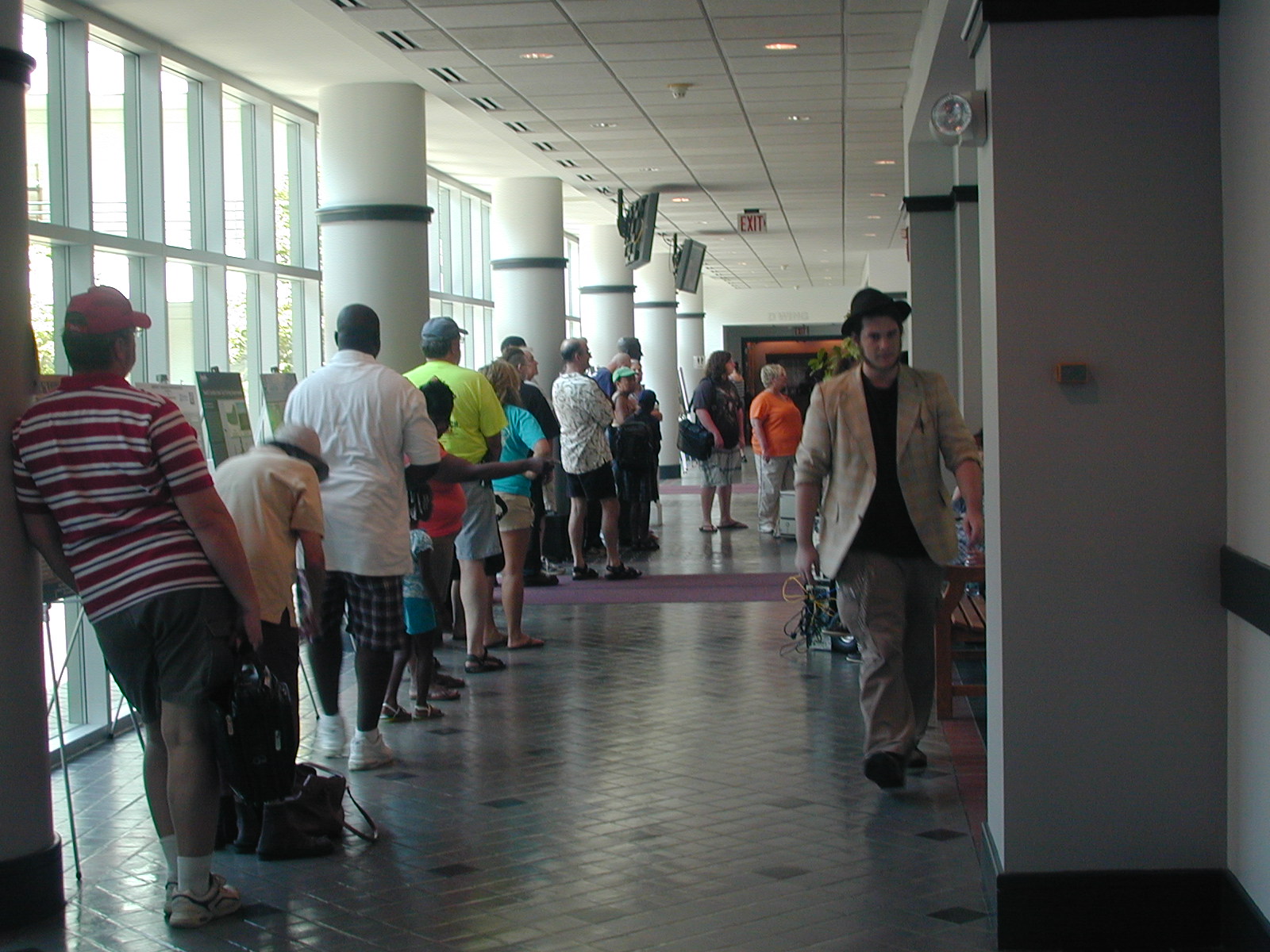 The
ACM Student Chapter
at USC held its first
Fix-IT Day
on Sunday the 25th where student volunteers helped to fix computers brought in by anyone who wanted to attend. The event received wide publicity, with articles written about it in
The State
newspaper and a news segment on WISTV. "The event was a great success. We helped an estimated 200 or more number of people," recalled
Dr. Valafar
, a Computer Science professor who coordinated the event. "We are still receiving phone calls from the community inquiring whether we will have any more events like this. We received participant from as far as Charlotte and several of smaller rural communities in SC that do not have extensive computer shops," he added. The event was held from noon to 6pm. Attendees were given tickets when they arrived and told how long they would be expected to wait. The computer problems were then separated intro either hardware or software problems. Two large conference rooms in the Swearingen building were used: one to handle hardware problems and the other for software problems. Each room had about a dozen USC computer students diligently working to fix the problems with the computers.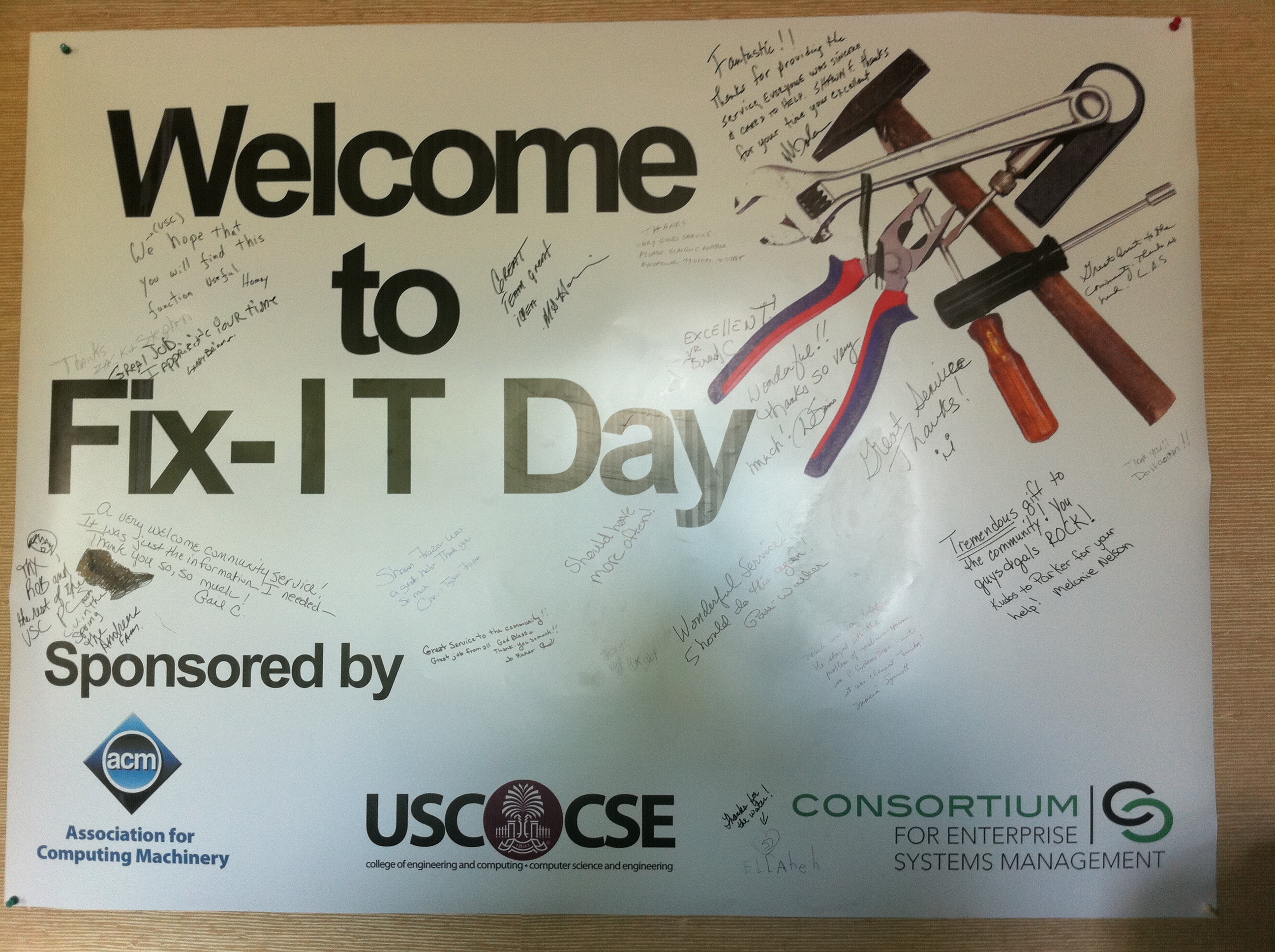 Attendees were very grateful for the free service, some saying that they could not afford to get their computer fixed, other stating that they had paid to get it fixed but the fix did not work. Some attendees even left messages of encouragement on the poster board. It is clear that if the ACM student group held the event again that even more people would show up. The ACM student chapter has shown their sincere commitment to helping the community, and this commitment was appreciated by the community. The students are now in the process of compiling their experience and data, revising their protocol, and planning for the next event. If you are interested in more information, or you are a Computer student interested in joining the ACM student chapter the just
send them an email
. You can also
take a look at the photos taken
at the event.