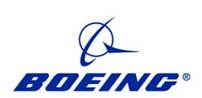 USC's first ever Coda-A-Thon, sponsored by The Boeing Company, will be an opportunity for you and the members of your team to demonstrate your prowess in software development. You will have just 18 hours to solve a programming challenge that the faculty in the Department of Computer Science and Engineering will devise. Results are what counts, so you will be able to use the platform of your choice.
The Code-A-Thon will be held in the Swearingen Building computer labs 1D11 and 1D15. It will begin at 4:00 p.m. on Friday February 21 and end at 10:00 a.m. on Saturday February 22. At that point you will present your results to judges from Boeing IT, who will then announce the winners at 11:00 a.m. During the Code-A-Thon you will be provided with dinner, midnight pizza, snacks, beverages, and breakfast -- intense coding requires energy!
Teams should have 4 members, although teams of 3 will be allowed. Form or join a team soon, so you can have your website or app development platform ready.
There will be cash prizes for the teams placing 1st, 2nd, and 3rd, with consolation prizes for every participating team.
Fill out the form below to register for the event. More details about the Code-A-Thon will follow soon.
Registration is now closed.